Our Ray of
Sunshine
Boasting stunning views and a picture-perfect shoreline, Newport Beach is a magical destination with nine miles of golden beaches and endless opportunities for fun. Consider sunny Southern California your very own playground when you stay at our Holiday Inn Express.
Top 5


Must-sees
Balboa Island
Broadway Shops at Newport Pier
Fashion Island
Orange County Museum of Art
Santa Catalina Island
nearby attractions
Nearby Restaurants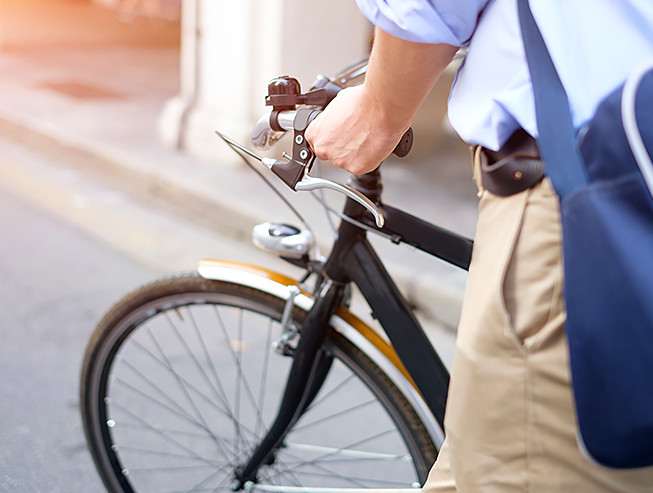 Nearby Attractions
From eclectic boardwalk shops to distinguished golf courses, Newport Beach has got it all, and our convenient location puts you in the center of it. Check out our list of exciting local attractions to help you plan your California getaway.
Nearby Restaurants
Newport Beach is famous for its many fabulous dining options, attracting world-renowned chefs like Mario Batali as well as hip, local street food vendors. Whatever your taste or your budget, you'll never go hungry here.
OC Museum of Art
3.0 miles
850 San Clemente Drive, Newport Beach, CA 92660
This contemporary art museum features over 3,000 objects, from traditional paintings to digital pieces, and focuses on the art of California.
Oak Creek Golf Club Irvine
11.2 miles
1 Golf Club Drive, Irvine, CA 92618
In true Tom Fazio form, Newport Beach's Oak Creek Golf Club beckons the competitive spirit of golf players at all levels.
Pelican Hill Golf Course
5.7 miles
22800 S Pelican Hill Rd, Newport Beach, CA 92657
High above the Pacific Ocean on the Newport Coast, Pelican Hill is one of California's preeminent golf destinations.
Orange County Fairgrounds
5.2 miles
88 Fair Drive, Costa Mesa, CA 92626
The OC Fair & Exposition Center is home to the annual OC Fair, Centennial Farm, The Ranch, Youth Expo and much more.
Newport Beach Golf Course
4.5 miles
3100 Irvine Avenue, Newport Beach, CA 92660
This public Newport Beach golf course is great for walkers, beginners, and for those who want to sharpen their short game.
Orange County Market Place
4.4 miles
88 Fair Drive, Costa Mesa, CA 92626
The Orange County Market Place, America's most unique swap meet, is a celebration of food, fun, value, and the entrepreneurial spirit.
Santa Catalina Island
3.4 miles
400 Main Street, Newport Beach, CA 92661
Catalina Island is always worth a trip, and the Catalina Flyer will get you there comfortably and quickly—starting right here in Newport Beach.
Fashion Island
3.1 miles
401 Newport Center Drive, Newport Beach, CA 92660
Shopping, shopping, shopping! Use the money you save by staying at the Holiday Inn Express on a new pair of shoes. You deserve it.
Balboa Island
2.9 miles
410 South Bay Front, Newport Beach, CA 92662
Enjoy an afternoon of biking, boating, strolling along boardwalks, and shopping, all near our hotel, on beautiful Balboa Island.
Broadway Shops
1.8 miles
2122 West Oceanfront, Newport Beach, CA 92663
Discover unique stores as you walk down the historic boardwalk at the Newport Beach Pier, nearby the Holiday Inn Express.
SOL Mexican Cocina
1.3 miles
251 Pacific Coast Highway, Newport Beach, CA 92660
This unique Mexican eatery within the Balboa Marina features lovely waterfront views, a bustling happy hour, and tasty menu options inspired by Baja California.
21 Oceanfront
1.5 miles
2100 West Oceanfront, Newport Beach, CA 92663
One of Newport Beach's best places to watch the sunset, 21 Oceanfront specializes in classic continental fare and a variety of fresh seafood and prime meats.
Bluewater Grill
1.1 miles
630 Lido Park Drive, Newport Beach, CA 92663
Located on the water, Bluewater Grill specializes in fresh mesquite-charbroiled seafood, pastas and oyster bar items, and offers lunch, dinner, and Sunday brunch.
Mama D's
0.9 miles
3012 Newport Boulevard, Newport Beach, CA 92663
A staff favorite, this family-run Italian restaurant offers a warm and welcoming atmosphere along with a pleasant, casual dining experience. Don't forget to try the pink sauce!
Pizzeria Mozza
0.6 miles
800 West Coast Highway, Newport Beach, CA 92663
Star chefs Nancy Silverton, Mario Batali, and Joseph Bastianich used their prodigious talents to bring Pizzeria Mozza to Newport Beach. It's a true "must try" for fans of Italian cuisine.
Rusty Pelican
0.2 miles
2735 West Coast Highway, Newport Beach, CA 92663
Set within walking distance from our hotel, this Newport Beach restaurant offers fresh, delicious seafood and an award-winning wine list in a fun atmosphere.